No of visitors who read this post:
1749
Hi experts
I am using a Windows 7 machine (64 bit). When I attempted to install Dameware Mini Remote Control to it, I find the following error: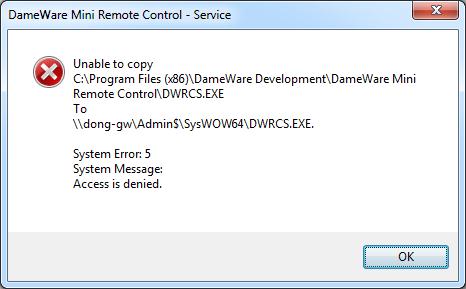 DameWare Mini Remote Control - Service
Unable to copy
C:\Program Files (x86)\DameWare Development\DameWare Mini Remote Control\DWRCS.EXE
To
\\dong-gw\Admin$\SysWOW64\DWRCS.EXE.
System Error: 5
System Message:
Access is denied
Need to solve this.
Thanks a lot.