No of visitors who read this post:
1580
During installation of TI-Nspire Family Software I am getting an error message saying that the software is already installed though I have not done it yet. I do not know why it is happening.
What should I do now?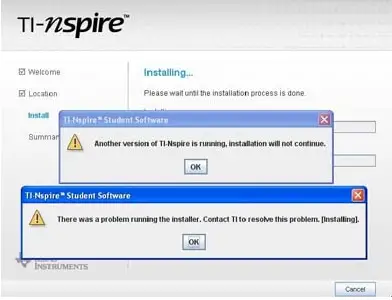 Error:
TI-Nspire™ Student Software
Another version of TI-Nspire is running. Installation will not continue.
TI-Nspire™ Student Software
There was a problem running the installer.
Contact TI to resolve this problem. [Installing].