No of visitors who read this post:
1763
Hello guys,
I was trying to install Avira antivirus on my system and the installation was running smoothly but suddenly an error popped up on my screen. The screenshot of the error is as follows: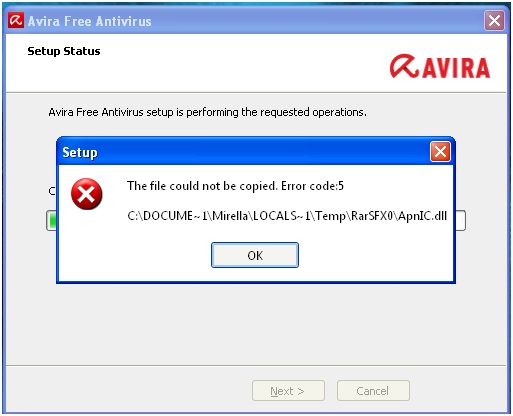 The error reads as:
The file could not be copied Error code: 5
C:\DOCUME-I\Mirella\LOCALS-1\Temp\RarSFX0\Apn1C.dll
I don't understand what's so special about this file? If anyone here can tell me how can I solve the issue and what's the reason behind this error, I'll be really grateful. Waiting for your replies.
Kindest regards
hunter