No of visitors who read this post:
218

Hello
I cannot accurately configure OpenAM since its war file set up and started effectively.
On separate Tomcat OpenAM set up in /var/lib/tomcat6/webapps/opensso.
In its initial access OpenAM set up its configuration which finishes with error message showing: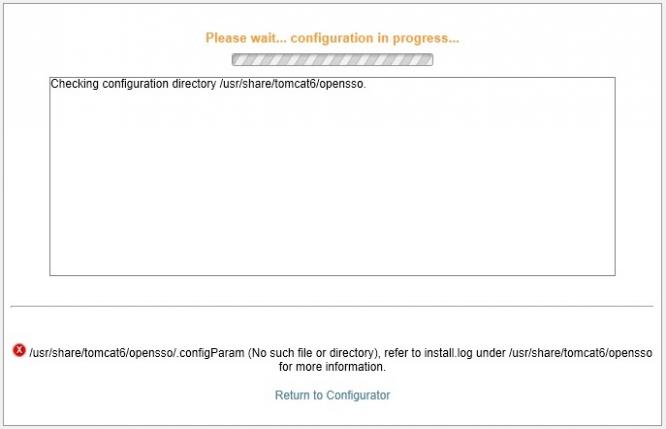 Checking configuration directory /usr/share/tomcat6/opensso.
/usr/share/tomcat6/opensso/.configParam (No such file or directory), refer to install.log under /usr/share/tomcat6/opensso
for more information.
Return to Configurator
I don't know why it is referring just this directory. Please help me to solve it. Thanks a lot.