No of visitors who read this post:
580

Few days ago I have installed java and copied the sciptographer in plug ins. And now I can't work on adobe illustrator. It opens but later it shows this error message, please tell me solution, how to solve it?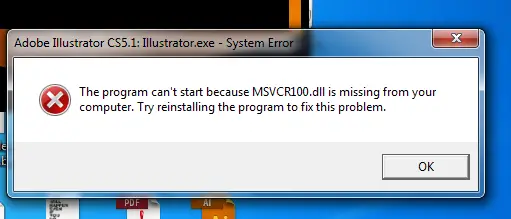 Adobe Illustrator CS5.1: Illustator.exe – System Error
The program can't start because MSVCR100.dll is missing from your
computer. Try reinstalling the program to fix this problem.
OK