No of visitors who read this post:
413

Hello.
I just installed Adobe Reader X and it was functioning perfectly. But now I'm experiencing problems with it. It started when I attempted to close the application because the Reader automatically started itself. It crashed afterwards. I saw a runtime error then followed by an application error. See screenshot below: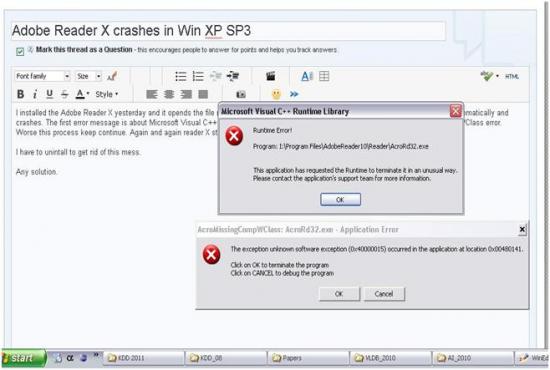 This behavior is still occurring as of late. Reader X starts itself and crashes randomly along with two error messages. Please help me fix it. Is uninstalling it the only option?
Thanks in advance.