Below are Seven's Questions. Did not find what you want
I am trying to install Autodesk Maya 2012 on my laptop. But when I go for the installation it stops and shows the following error.
Can anyone please tell me, why am I seeing this error message?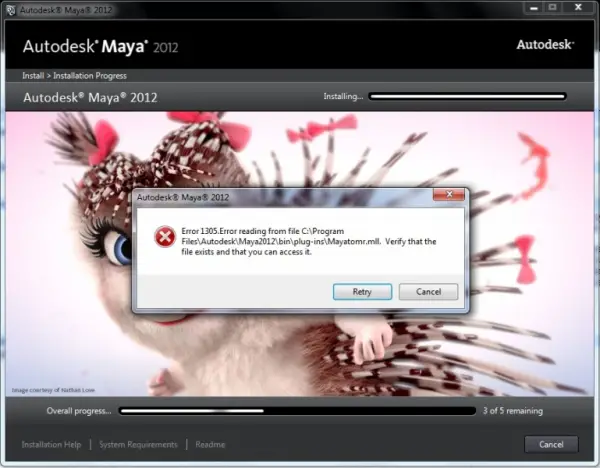 Error 1305. Error reading from file C:\Program Files\Autodesk\Maya 2012\bin\plug-ins\Mayatomr.mll. Verify that the file exists and that you can access it.

Asked Seven
on Fri, 2012-08-17 15:19