Below are Mat123456's Questions. Did not find what you want
Hi Friends,
I have one mp3 file. I want to change its metadata or some properties. but when I do it, I am getting following error message.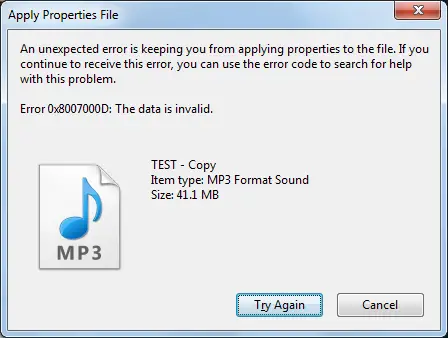 Error 0x8007000D: The data is invalid.
How to resolve this issue?
Thanks in advanced.

Hello friends,
I want to install .NET Framework 4.0. I do not want to install Visual Studio but as a part of requirement of other software installation, it was asking me to install .NET Framework. When I install the Visual Studio for .NET Framework I am getting following dialog box. Error message as shown below the image: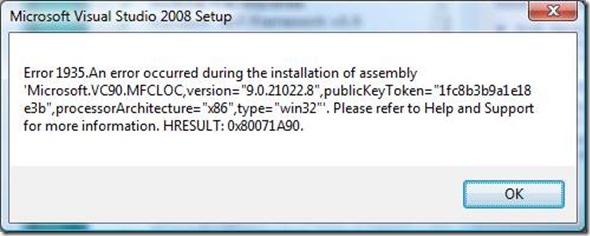 Error: 1935 An error occurred during the installation of assembly.
How to resolve this issue?

Hi Friends
I am using a vCenter Server 5 with Windows Server 2008 R2 Enterprise.I have local MS SQL 2008 R2 Standard version 10.50.2500.0 installed.
Now I want to upgrade from 5.0 to 5.0U1.when I start the Setup and it detects the installed version. Right at the end of the process there occurs an error:
Error 25004.Setup failed to create the vCenter Server repository.
The vminst.log is attached.
Please help.
thanks