Below are Poohbowen's Questions. Did not find what you want
Hello all.
I am unable to use the Service.msc active. It is displaying this Error message: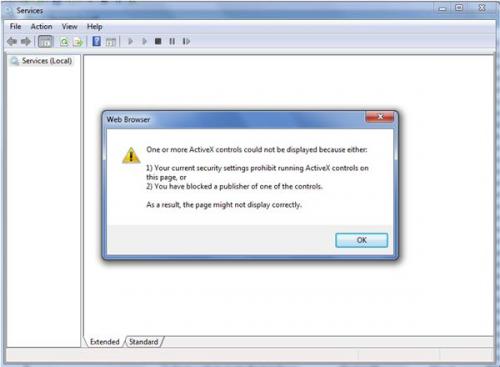 One or more Activex centrols could not be displayed because either:
1) Your current security settings prohibit running ActiveX on this page, or
2) You have blocked a publisher of one of the controls.
As a result, the page might not display correctly.
Want to get rid of it. Please help me.
Thanks.