Below are Rain Paja's Questions. Did not find what you want
Dear Gurus,
I was a long time Zune user but then I got this random error message when trying to start the software. Soon after, Zune crashed and this was the reason that I had to re-install it. However, I started encountering the same error after reinstallation which I did several times. Anyway, can someone help me fix this problem?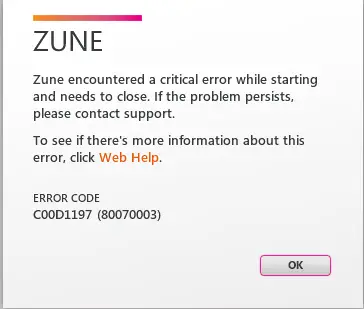 ZUNE
Zune encountered a critical error while starting and needs to close. If the problem persists, please contact support.
To see if there's more information about this error, click Web Help.
ERROR CODE
C00D1197 (80070003)

Hi Experts,
We started using Microsoft Word Web App in the office but I am encountering this problem wherein I cannot open a document. I can't open the document with MS Word since I don't have one installed in my office PC.
Can I troubleshoot and resolve this by myself or I might need our technical support guy? If I can troubleshoot this by myself, the please give advise. Thanks!
Here below is the error message I encountered.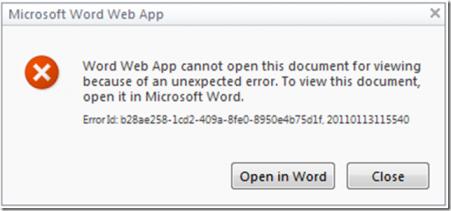 Microsoft Word Web APP: