Below are Jeremy Smith's Questions. Did not find what you want
Hello guys,
I am Running Vista Ultimate SP1. Elements 7.0 has worked great for a month but now it has crashed followed by a "Runtime Error" which explains as: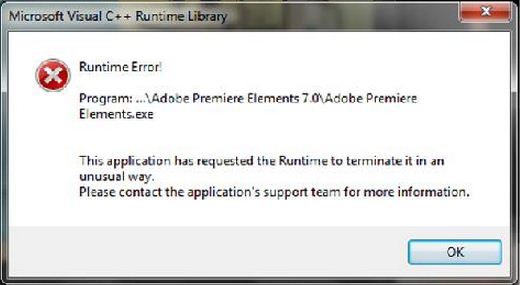 "Runtime Error!
Program: ..\Adobe Premiere Elements 7.0\Adobe Premiere
Elements.exe
This application has requested the Runtime to terminate it in an
unusual way.
Please contact the application's support team for more information. "