Below are Elzuine Elvaan's Questions. Did not find what you want
When I opened my Turbo C (Structured Programming Language) software in windows 7 operating system for programming. By default, Turbo C window opens as smaller size. Then I try to make it full screen by using the key combination Alt+Enter, but it gets failed to open in Full Screen.
This is my uploaded image,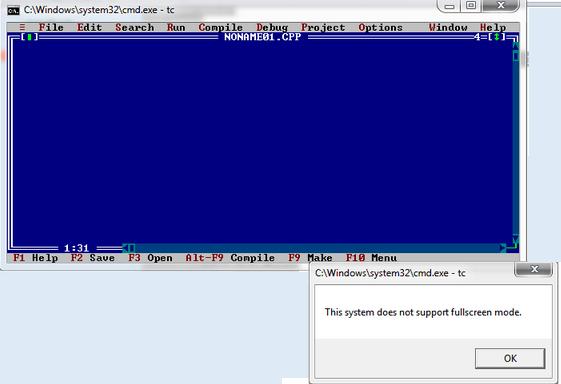 This system does not support fullscreen mode.
OK
Please help me,
Thanks,