No of visitors who read this post:
880

LCD (Liquid Crystal Display) very much in use and are around us which become a part of our life. LCD which are now very much in demand used in Laptops, Mobiles, Watches, Microwave owen's and in many others electronic devices. LCD screens having lot of advantage than other screens is that of its lighters weight, durability, fantastic looking, thinner and consuming less power than cathode ray tubes( CRTs).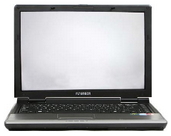 We have seen LCD in laptop screen are using very much and even all laptop screens using liquid crystal display technology. Laptops whose screens are malfunctioned,destroyed, having some technical problems require not to change the whole of the laptop rather only replace the lcd screen and every thing will be fine and it also not required much of money to spent.
LCD screen belongs to your particular laptop of any company model are replaced by any other compatible LCD screen of other companies models or screen part number.
There are few things which should be kept in mind before you are going to purchase a screen compatible to you laptop screen.
LCD screen do not produce light by themselves rather it use other source of light to illuminate an image clear and make it visible. There are two main differences in the way these screen are backlit:
CCFL(Cold Cathode Fluorescent Light) bachlight: It is an older technology and the most used in Lcd's. This technology consists of fluorescent tube connected to high voltage inverter board for backlighting and consisted of sometimes 2 bulb with 2 inverters. These are thicker and heavier and cost less with having shorten life span.
LED (Light Emitting Diodes) bachlight: LED technology is the most popular technology used in the laptops. LED's use strip instead of tube. LED backlight do not use inverters. It is very much now used in mobiles and laptops. It have an advantage that it is smaller in size and consume less power than CCFL bachlight. LED's having longer life span and are more expensive.
Next you should know the size of your laptop screen and the size of compatible screen which you are going to buy. Size of laptop screen consisted of 8.9", 10.0", 10.1", 10.2", 11.1", 12.1", 13.3", 13.4", 14.0", 14.1", 15.0", 15.4", 15.6", 16.0", 16.4", 17.0", 17.3" 18.4".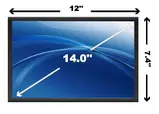 Measure you laptop screen diagonally by measuring tape. Measure from the top left corner of the screen to the bottom right of screen.
Next you should check your screen resolution which ranges in different numbers, percentage and histogram. Easy way for checking you screen resolution is through screenresolution. org.
Screen resolution tells how many pixels are crammed on your screens all at once. If your screen resolution is 1280 x 800, its means that your screen has 1280 horizontal and 800 vertical pixels.
Screen comes in two surface Glossy and Matte and it is upto your choice which one you choose and both are interchangeable.