Many of us have been using the internet for more than a decade now and some are relatively new, but most if not all of us are usually bewitched by the slow response times. The time it takes to find and load a page after typing the url can take several seconds at times and we can only sit and stare at this "almost natural" phenomena, or so we make our minds to believe.
Uttering some bad words about our slow ISP and their pathetic service. We continue with the daily routine and never bother to try and do some research, and see if there are any easy solutions to our problem. Or if it's actually related to our isp at all?
Most if not all the times, this slow responsiveness of our internet connections can be attributed to our DNS servers and not the speed of the connection itself. Although a slow connection will definitely have increased loading times. But even the slowest of connections can benefit from a better DNS server and can have a much better response time, if not the loading time.
Now before we proceed on how to check your current and find a better DNS server, we will first discuss on what DNS servers actually are, and how they effect the response times of our internet connections.
DNS, Short for Domain Name System (or Service or Server): Is an Internet service that translates domain names into IP addresses. Because domain names are alphabetic, they're easier to remember. The Internet however, is really based on IP addresses. Every time you use a domain name, therefore, a DNS service must translate the name into the corresponding IP address. For example, the domain name www.example.com might translate to 198.105.232.4.
So if your DNS is slow then this translation and response speed will suffer, and hence you will have to wait for many seconds before the browser receives a response from the DNS and can start loading the page(s).
Now there are many ways to find out and change your DNS and I'll post another article elaborating the whole process of changing your DNS, but here we want to keep the discussion focused on how to find a better DNS, and let's proceed towards that goal.
One of the most widely used and fast DNS servers are Google's Public DNS (8.8.8.8 and 8.8.4.4), while there are also many others, which might offer better response times depending on your location but Google's Public DNS are known to offer better response times allover the globe.
So how to find out which DNS is the best for you?
There is a small opensource utility called "namebench" (http://code.google.com/p/namebench/), which is both very easy to use and provides very accurate results.
It hunts down the fastest DNS servers available for your computer to use. namebench runs a fair and thorough benchmark using your web browser history, tcpdump output, or standardized datasets in order to provide an individualized recommendation. namebench is completely free and does not modify your system in any way.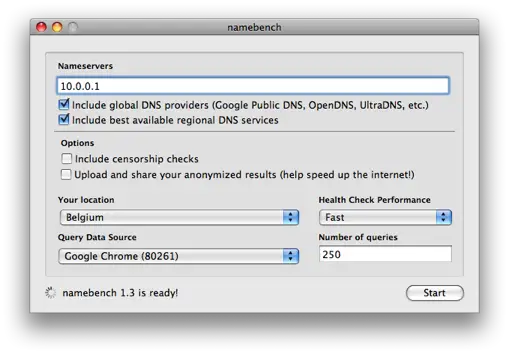 It offers accurate and complete results in the shape of different graphs, and provide you with a recommendation on the primary and secondary DNS, you must utilize for best response times on your system.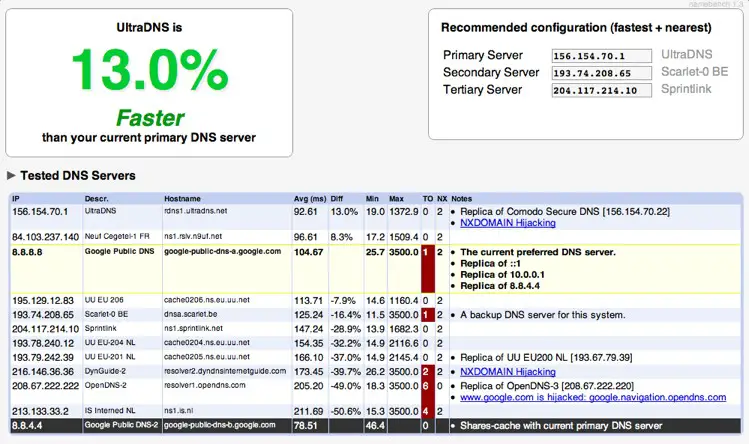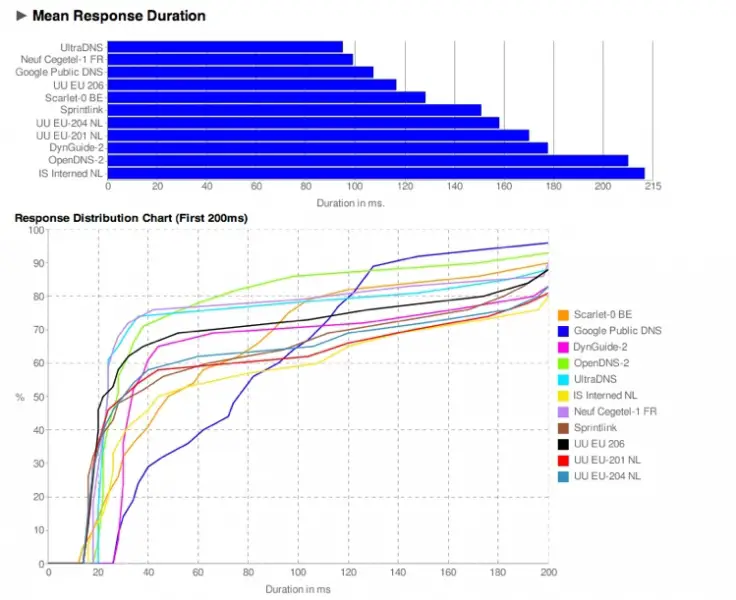 So get namebench today and find yourself a better DNS, and change your browsing experience for once and all.