No of visitors who read this post:
1883

Advantages of Fax messages over email and postal communication
In the age of communication, many tools vie with one other to grab the attention of the users. Be it the business communication or communication of other sorts, safe and quick communication modes get lapped up by the customers.
Fax, the form of sending a document over telephone lines, and the shortened form of facsimile have been in existence since the 19th century. Faxing has become an effective communication and transmitting tool as when faxing protocols are put in place. Fax transmission also comes with fax protocols, which happen to be standards related to fax transmission that pave way for different types and brands of fax machines to send and receive fax messages.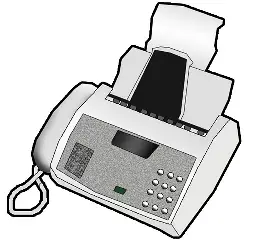 There are five groups pertaining to this fax protocol, as the Group 3 fax protocol is the fax protocol type used by most of the fax machines, even by those that come with modems. Also, fax broadcasting mechanisms have undergone advancements as a single document can now be sent to many recipients within minutes. Faxing documents to different types pertaining to recipients is made possible by the faxing software, which normally gets configured with a fax number as well as that of a dedicated fax line. To make faxing more convenient, there are programs that get designed to perform with the fax machine or through software-based mode on computers.
The fax software embraces two kinds, as that can be put to use as per the needs. The document creation software can be put to use to compose fax messages as well as cover sheets. It also comes along with pre-formatted fields that get used to add specific information in the likes of contact information and name pertaining to the business. Another type is the fax software that embraces fax machine function through the software version. This type of fax software works to send as well as receive fax messages through that of internet that replaces the regular phone line. This becomes an advantageous proposition to cut costs as when one proposes to make use of fax for long-distance messaging.
Email is yet another powerful tool, as it has come a long way from its first form of Mailbox, as Ray Tomlinson is believed to be the person who invented email way back in 1972. Presently, the electronic mail or e-mail makes use of the Simple Mail Transfer Protocol, as the SMTP communicates delivery parameters by making use of a message envelope that gets separated from the message itself. There are other email protocols as that of POP, IMAP and MIME, as the message can get sent with a local area network or the LAN or individuals found outside the corporate LAN.
Initially, email paved way for communication between that of users who could get logged into the same host, or that of mainframe, and the early 1980s witnessed the LANS and networked computers becoming an increasingly used mode. Server based system had got developed, and from communication made possible between that of users getting logged into that of the same server infrastructure, getting connected to different organizations was also made possible, as when these organizations embraced the same email system as well as that of the proprietary protocol.
Another transmission tool comes in the form of post or mail, which transmits tangible objects and information that gets enclosed in envelopes, or that of packages and get delivered to different destinations across the globe. Form the middle of 19th century national postal systems have been put in place, as the first courier service of this sort dates back to 2400 BC. But, looking at the different tools that are used to transmit messages, the ideal tool happens to be the fax as it scores over the other two in so many ways.
Fax vs email and post
As when messages get sent through email messages or through postal communication, there are risks involved as in the case of email attachments harboring viruses, which can even create damages to the computers. Before the user getting to know about the virus infected mail, it can wreck havoc to computers, and most of the email attachment file formats have the tendency to harbor a virus. But fax messages happen to carry no such threats. Also, owing to the fact that emails becoming a target for hackers, chances of emails landing into the junk mailbox are more, as blocked emails have become a common factor owing to several factors.
When using fax on the other hand, messages don't get filtered as junk, as corrupt files also don't get printed. Email also doesn't get protected from that of the prying eyes, and chances of hackers intercepting email data are large as when compared to fax messages, where it happens to be an encrypted transmission. The option of post takes a backseat owing to the time taken to establish connection between the sender and recipient, and it gets used for specific purposes.
At times, sending large files through the means of email can pave way for problems. More often than not, the time taken for the email to reach the recipient takes longer durations, as the files also don't get sent in its entirety. As when the faxing mode over the internet is put to use, the user gets advantaged with a larger capacity as when compared to email owing to the fact that internet fax doesn't get restricted owing to the caps that are adopted by that of email hosts.
Another advantage that comes through the means of the internet fax is in sending signed documents in a quick fashion, and this can be highly important as when signed document is required within that of business transactions specifically for legal purposes, and legal fax also gets considered as that of a legitimate form, whereas, in case of email, when such documents are sent, the company at the recipient end might at times face difficulties in opening the attached documents.
Considering the various advantages offered by the fax machine, it is considered an ideal medium of transmitting messages as when compared to email and postal communications.