Display :
November 15th
Best CMS (Content Management System) in the Web.
A Content Management System (CMS) is one of the most important elements of the internet. It can help make web development, web design and web maintenance very easy. The two CMSs that are becoming popular these days are:
1. WordPress
2. Joomla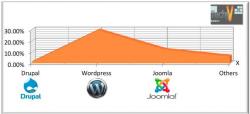 Although WordPress is a blog posting script, it can be used as an excellent CMS with the help of a few plug-ins and customization.
November 14th
A Sneak Peek of the Apple iPhone 5
As the year 2011 is advancing, the frenzy of iPhone 5 is becoming stronger. The device is expected to look close to the iPhone 4 but will also come with a few improvements that will make it a better. For instance, the unit is expected to come with the same shatter and scratchproof Gorilla Glass. According to some iPhone 5 specs, the unit will most likely come with sleeker and thinner design than its predecessor. Expert insight predicts that the unit will also cater for the antenna problem that tends to affect people using iPhone 4. If you are an enthusiast of Apple products, keep reading here for some more speculations.