Display :
Best Innovations of Lenovo Laptops
Lenovo is a Chinese-based and the world's second largest PC maker that develops manufactures, and markets desktops, laptops, personal computers, workstations, servers, storage drives and more. It always provides a product that are very reliable, effective, qualified and innovative; that is why Lenovo products are convoluted across the board. Here we are going to illustrate the salient features and mystery behind the Lenovo laptops. Lenovo G450-2949 2HQ, Lenovo G450 2949 2KQ, Lenovo G450 2949 55Q, Lenovo Y 330 2269 25Q, Lenovo Y450-4189 56Q, and Lenovo Y550-4186 29Q are few of the latest and popular models of Lenovo innovations. Just read on the article till the end to learn more.
1. Satellite C655D-S5200: Satellite C655D-S5200 provides us an easy access to your daily life with a flexible way both at home and on the go. The specifications of this model are, 15.6-inch display, Windows 7, 3GB RAM, 320GB HDD, 1000 MHz CPU, With DVD Drive, Touchpad, Widescreen, 6-hour battery life. The ergonomic keyboard and separate numeric keypad present fully flat for a relaxing stress-free usage.
Windows 8 Tablet
Microsoft has been a pioneer, a leading factor in the industry of computers, and has given much to our world. The launching of the latest Windows 8 is almost here, speculation has already arisen as to what the impact of this phenomenon will be. Microsoft has been trying to launch a tablet for the past decade or so and they never gave up. The Windows 8 Tablet is one of the biggest innovations to look forward to in the field of technologies in the coming year 2012, when the tablet is set to release. According to various sources, the Windows 8 is all set to have a brand new interface called Metro, which has been inspired by the Windows 7 mobile.
Specifications of the 10 Best Acer Product Models
1. AS5943G-5464G50Bnss: The Acer Ethos Series is designed for discriminating users who want the ultimate technologies in the most sophisticated package. This performs well with Genuine Windows 7 Home Premium and the latest features are Intel Core i5 2.53 GHz, Screen size is 39.6 cm or 15.6", 500GB hard disk space. Under network and communications are Wi-Fi, Ethernet Technology, and this model has Bluetooth feature.
The battle between Samsung Galaxy Nexus and Sony Ericsson Xperia Arc HD
The Samsung Galaxy Nexus
From the collaboration and joint venture of the huge corporations of Google and Samsung, the Samsung Galaxy Nexus was finally released. It is one of the top smart phones in today's market. It came after the widely successful launch of the Google Nexus S model. Although both devices, the Samsung Galaxy Nexus and the Sony Ericsson Xperia Arc HD have an excellent exterior, there is more to it than just the design and looks of each of the phone.
How many websites are there in the world?
Due to the internet do not really belong to any single person, entity or organization; it is difficult to quantify the internet. There is no central control, and therefore no single "complete list" of all the different websites. Large Internet Service Providers (ISP's) will register domains and address space, which then gets split up between other ISP's, companies, and eventually the end user. Each of these address spaces are in turn will widely used for various purposes, some of which will include hosting websites.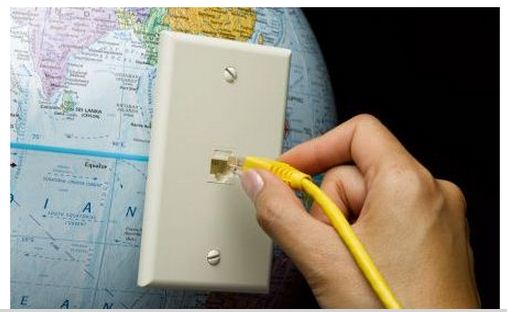 Do you belong to the "Techie-Savy-always-on-the-go" group? Who always carry a lot of gadgets everyday to work? What do I mean? Well, your bag is always filled with gadgets to help you do your job and organize your day. You cannot leave the house without them that is for sure. Then if you belong, you are one of us.
Yes, just like you, I cannot leave the house without my beloved gadgets. I always have this in mind: "I won't last a day without my gadgets." I have a notepad, a digital camera, a laptop and two smart phones stuffed inside my bag in which I bring all the time in every single day.
Ten Best BlackBerry Phones Today
The following is a list of the ten latest BlackBerry models available today. Each has its own trade-offs, so here we look at the differences and similarities among the various models. Hopefully this can help you decide on which is the best BlackBerry mobile phone today.
Best BlackBerry Torch Models: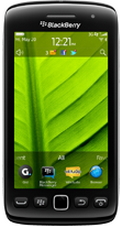 Torch 9850
All of the BlackBerrys in the Torch range have touch screens, 5MP cameras with flash, GPS, Wi-Fi and 3G support, as well as large memory capacities.
1. Torch 9800
Most widely used, top rated BlackBerry Apps:
These are the top 10, most popular apps for BlackBerry according to the BlackBerry App world as of October 2011. And as is human nature, these also comprise a list of completely free BlackBerry apps which makes them a very attractive set of apps one should consider downloading.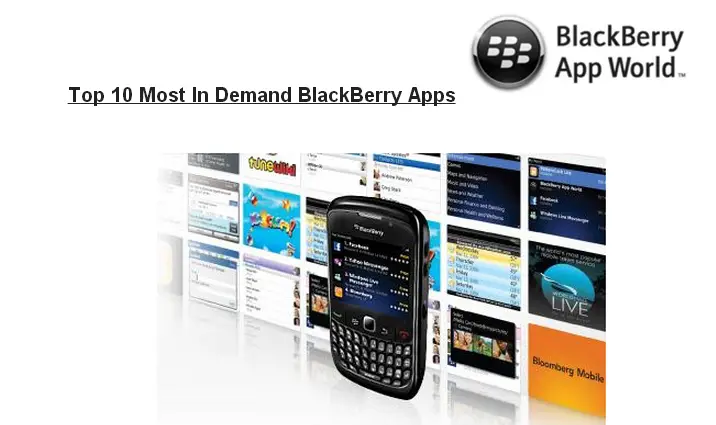 1.

BlackBerry Messenger (BBM)
Comparing Samsung Galaxy Smartphones and Tablet
Samsung has been a pioneer in terms of technology and launching the latest and best in products. Their range of mobile phones has been a huge success especially their line of Smartphones. These Smartphones have been made with keeping in mind the latest Android operating systems and they have a multitude of features, combined with great music play back and classy exteriors. So the phone does not function well only, they also look spectacular. These two aspects become an advantageous factor for the multinational company and hence they use it for their own profit.
The Samsung S2